For the most up-to-date state information and guidance about COVID-19 go to
healthvermont.gov/covid19
TOWN APPRAISAL INFO
You can view and print your property data by going to the NEMRC online website at: www.nemrc.info/Waterford or
click here .

If you require a printed copy you will need to contact the Waterford Listers office 748-2122 ext. 19 or email waterfordvtlisters@gmail.com
Thank you,
NEMRC, Waterford Listers
Looking for info on the Vermont COVID-19 Line Extension Customer Assistance program!?!?
Click the link below!
http://nekcollaborative.org/line-extension/
Waterford Information Meeting
If you missed the meeting, you can play the recording back by clicking the link below.
To Obtain a Burn Permit
Contact
Kevin Colby: 802-535-8722
Waterford Health Officer:
Andrea Dinneen 802-535-2483
Animal Control Officer:
James Gingue 802-535-9274
Five Year Update to the Town's Hazard Mitigation Plan
The Town is holding a Public Meeting to review the plans to update the Local Hazard Mitigation Plan. The meeting will be on Monday, August 30th at 7:00pm via ZOOM. The current plan was approved by FEMA on April 12, 2017, and the updated plan will be submitted to FEMA for review, comment, and approval.
Join Zoom Meeting:
https://us02web.zoom.us/j/89991119511?pwd=MWUwM1lSSWprT2xaRjlrem5WYTB2UT09
Meeting ID: 899 9111 9511 Passcode: 680274
Dial In – 301-715-8592
Media Release For Immediate Release
July 12, 2021 Contact: Christine Hallquist, 802-258-0674
NEK Broadband Completes Major Planning Goal
After months of doing research and crunching the numbers, the citizen-driven organization, NEK Broadband, has created a financially sound business plan to bring reliable high-speed internet throughout the Northeast Kingdom. The network will be based on fiber optic cable added to existing utility poles. The new plan includes service goals, the sequence of construction phases, and, of course, a financial model.
NEK Broadband has embarked on a very ambitious project. 33,336 residential & business addresses have been identified in the three counties: Caledonia, Essex and Orleans. Of these, 20,258 addresses are underserved or unserved. The organization will develop funding for and oversee the construction of 2,803 miles of backbone & distribution fiber so that every address has the option to subscribe to the 100 Mbps speed - or more - a fiber optic network offers.
Earlier this year we partnered with the National Rural Telecommunications Cooperative (NRTC) in order to have the benefit of its nationwide experience. The NRTC is a member-driven cooperative that specializes in helping rural communities like ours develop internet networks. Since the early days of electrification, cooperatives have brought service to areas where commercial companies have not offered it. The NRTC's expert knowledge has served more than 1,500 rural utilities and affiliates in 48 states.
A time-consuming, but important first step has to happen before construction begins. It involves doing a survey of all the utility poles, starting with Phase I, and is called "make ready." Every utility pole has to have room for a new telecommunications cable and each pole must be in good enough condition to support it. Existing lines may need to be moved to make room for the new fiber optic cable. Some poles may need to be replaced or other preparatory work completed. The utilities that own the poles do the "make ready" work. Applications are being submitted to each utility by NEK Broadband and it can easily take six months from the time of application to the utility's completion of the work.
With the business plan completed, grant applications will proceed and as funds are awarded, more progress will be made.
NEK Broadband is committed to keeping our 48-member communities up-to-date with planning as well as the construction progress itself. Go to our website,
nekbroadband.org, "like" our Facebook page, nekcommunitybroadband, and watch for news in local newspapers. Board meetings are online the second Thursday each month. Find the agenda and link on our website.
Chartered on November 8, 1780, as part of the Vermont Charter. The original name of the town was Littleton, but was changed to Waterford after New Hampshire gave the town across the Connecticut River the same name. The town's first history book, written by Dr. C. E. Harris, says the name change was "to prevent confusion with Littleton, N.H.; also because there were two practicable fords in town across the Connecticut River," places where the river could be bridged, as it soon was, and is today.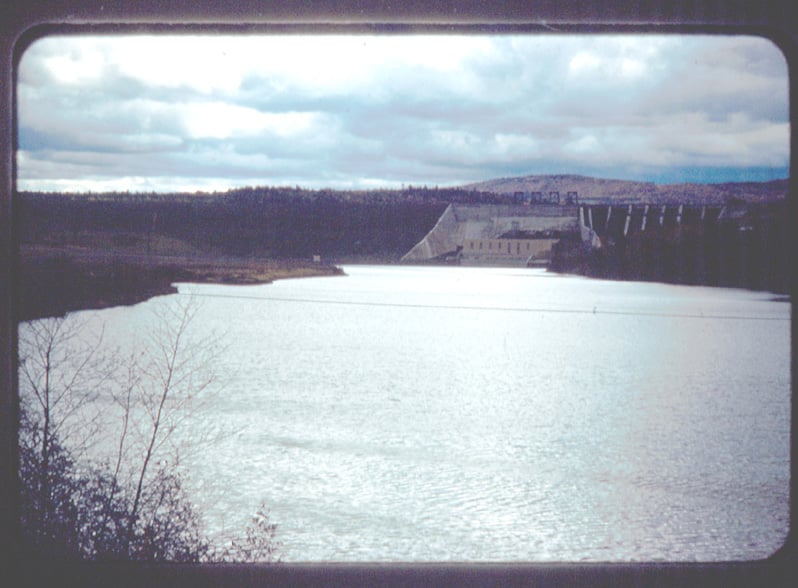 Waterford's early settlers created several districts of town, with names like Upper Waterford (the village "up" the Connecticut River), Lower Waterford, West Waterford, and Waterford Hollow. When Moore Dam, built for hydroelectric power and dedicated in 1957, created a lake at Upper Waterford, the famous "White Village" of Lower Waterford became the town center, with the library and town office.